eBooks
Reshaping Online Marketplaces with Real-Time Seller Payouts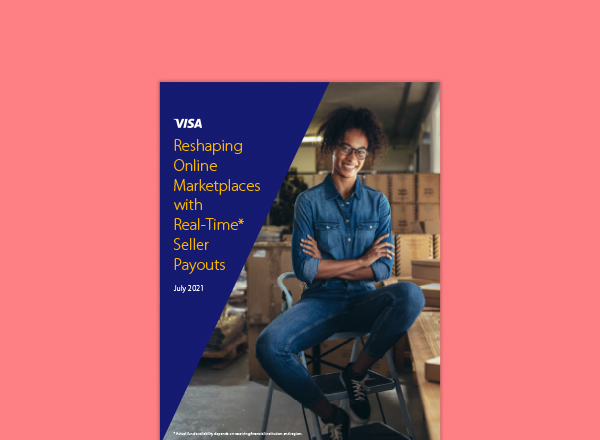 Marketplace sellers are increasingly looking for better online options for their businesses. They want to switch between marketplace platforms with the same ease as their potential customers.
While marketplaces are already making their lives easier in many ways, survey data shows that there is still much room for improvement when it comes to payments.
Explore this eBook to understand how the Visa brand can help to improve trust in real-time payouts to help grow revenue for marketplaces. If marketplaces can deliver this to sellers, this will help grow their seller base and offer a better experience to potential shoppers.
Sponsored by: Visa
This page is FastPass tested and is compliant with Microsoft Accessibility features.
Get Exclusive Access to the eBooks
17606-17607
Reshaping Online Marketplaces with Real-Time Seller Payouts
By downloading this publication, you understand and agree that you are providing your personal information to Anteriad, LLC, and Anteriad may share your personal information with Visa, pursuant to Anteriad's Privacy Policy. Furthermore, Visa may use your personal information to provide you with marketing materials and contact you regarding its services, pursuant to Privacy Statement.